Accedi direttamente alla lista dei mulinelli Shimano
Su www.bassstoreitaly.com il negozio online per la pesca a spinning più grande in Europa, troverai tutti i mulinelli Shimano. Abbiamo in stock ogni mulinello del catalogo Shimano pesca per ogni taglia (1000, 2000, 2000 e 3000 compact, 4000, 5000, 6000, 8000, 10000) in configurazione manovella doppia e singola. Mulinelli Shimano a frizione anteriore, come lo Stradic FB, Stradic FK, Stella Fi, Biomaster SW, Stella Sw, Saragosa, Spheros, Nasci, Exage, Sahara, Sienna, Sustain, Socorro, Twin Power SW, Exsence, Twin Power SW, Twin Power. Mulinelli da spinning Shimano di ultima generazione come Cardiff Ci4+, Soare BB, Ultegra FB, Vanquish. Un assortimento senza precedenti per trout area game, pesca a spinning in mare di predatori come spigola, serra, barracuda. Il meglio degli spinning reels Shimano per pesca a spinning della trota in torrente, fiume, laghetto fino ai più potenti mulinelli per spinning al siluro. Senza contare una quantità immane di mulinelli da bait casting Shimano per black bass e luccio.
Il bassfishing ed il pike fishing si stanno evolvendo sempre di più come tecniche di pesca "a parte", ed ecco la necessità di moltiplicatori particolarmente specifici, potenti, leggeri, compatti come i mulinelli Shimano da casting low profile Curado 71, 201, Citica I, Caius, Caenan, Casitas, Chronarch Mgl, Metanium, Scorpion, Aldebaran, Caenan. Come da abitudine ormai dei pescatori europei questi mulinelli sono LEFT HANDLE (manovella sinistra). E' necessario inoltre nominare mulinelli Shimano round profile famosissimi come Calcutta, Calcutta Conquest, Cardiff 201 e 301, Tranx 301, 401, Corvalus. Infine una selezione di mulinelli da traina Shimano e mulinelli per le tecniche verticali come Slow Jigging, Slow Pitching, Kabura, Inchiku... (solo per citarne alcuni Shimano Tiagra, Tyrnos, Grappler, Torium). Sia se state cercando un mulinello da bass, o se stai ragionando su un mulinello da trota, o speri di trovare il mulinello da mare per long jerk, popper, metal jig e wtd dei tuoi sogni...
www.bassstoreitaly.com
è la tua destinazione.
Mulinelli da Casting Shimano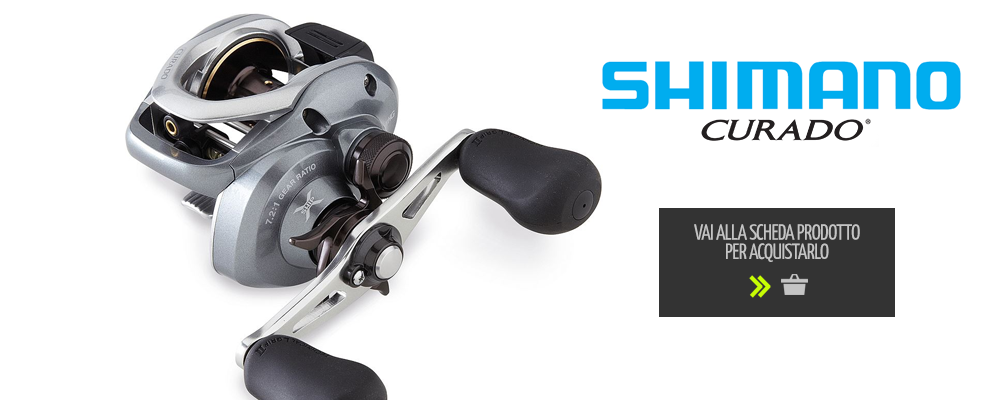 Mulinelli Shimano da Spinning













WWW.BASSSTOREITALY.COM has the largest selection in Europe of Shimano baitcasters and spinning reels for every fishing style and tecnique. You will choose between thousands of Shimano saltwater and freshwater reels for pike, wels (european cat fish), asp, perch, zander, chub, trout, bass, barracuda, blue fish and seabass fishing. Bassstoreitaly.com is the most specialized store for lurefishing in Europe.