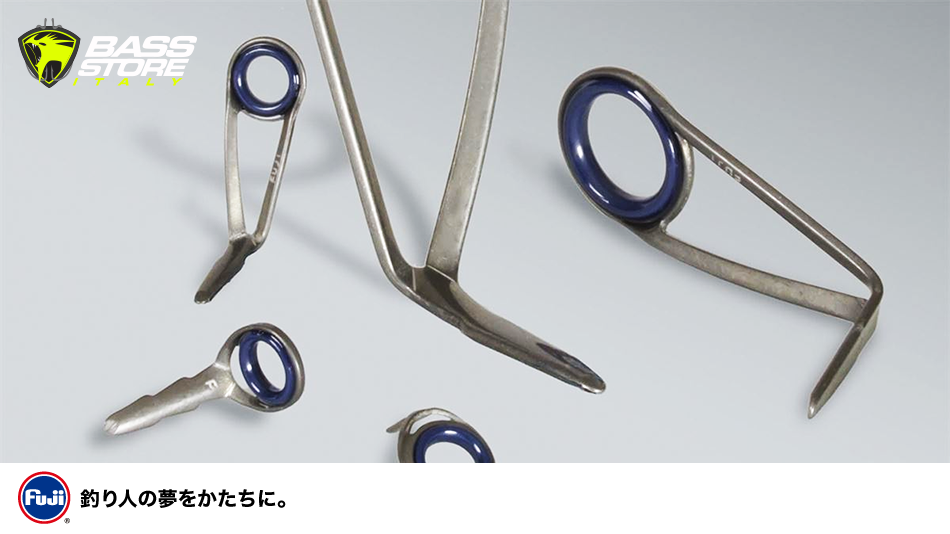 Fuji Fishing Components presenta all'Icast 2017 quattro nuove opzioni che riguardano sia il ponte dell'anello che il tipo di pietra degli anelli.
Queste novità che farano parte del catalogo Fuji 2018 sono in ordine:
Nuovi anelli Fuji FazLite caratterizzati da un colore blu, e che si collocano tra Fuji in ossido di alluminio e anelli Fuji Alconite.
Un nuovo tipo di Sic, chiamato Fuji Slim Sic, dal profilo più sottile del Sic Fuji attuale, ma meno sottile rispetto al Fuji Torzite.
Un nuovo tipo di trattamento per anelli destinati a canne da mare, sette volte più efficace contro la salsedine. Questo trattamento non è una semplice vernice ma ingloba la superficie dello stesso anello, (che pertanto non si deve scalfire in nessun modo). Il nuovo trattamento Fuji CC (controllo corrosione) verrà reso disponibile in due colori; CC - argento opaco e BC - grigio scuro.
Un nuovo tipo di ponte / frame battezzato Fuji Black Titanium T2, di colore grigio scuro opaco, abbinato appunto al nuovo Slim Sic.
New Fuji Guides!
For Icast 2017 Fuji Introduces the new CC (Corrosion Control). This new finish in salt spray tank testing has proven to be seven times more corrosion resistant than untreated stainless guides. It's going to be available in a matte silver finish called CC and a dark grey finish called BC. It will also be available in a new Gunmetal finish with new SLIM SiC rings (dark Grey with a gloss finish). The Slim SiC is slimmer than the original SiC but not a slim as classic Fuji TORZITE ®.
In addition, Fuji have introduced the new FazLite ™ Ring which falls between Aluminum Oxide and ALCONITE ® on the 2018 Fuji catalogue.
Fuji also introduced Black Titanium (T2) in Slim SiC®...it's darker than BC but not jet black and has a matte look finish.
Te Fuji Corrosion Control (CC) is a non-polluting process and is not a finish but a treatment that becomes part of the metal's surface. For maximum benefit Fuji suggest do not grind the foot of these new guides.